Vanadium circulate cell producer StorEn Applied sciences is chosen to be used within the College of Calgary laboratory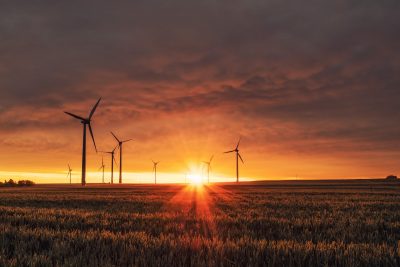 StorEn Technologies Inc., a customer of the Clean Energy Business Incubator (CEBIP) program at Stony Brook University, is pleased to announce that the University of Calgary has selected StorEn to supply a vanadium flow battery for their energy storage laboratory, the is headed by Professor Ted Roberts.
Dr. Ted Roberts is an internationally recognized expert and innovator in the field of electrochemical technology. He received his BA (1987), MEng (1988) and PhD (1992) from Cambridge University. Before moving to Calgary in 2012, he was a lecturer and reader at the University of Manchester in the UK and the founder of a successful spin-out company, Arvia Technology Ltd.
"It is an honor to work with StorEn. The growing need for a supply chain for vanadium flow batteries provides the opportunity to develop vanadium mining, which is aimed at the production of vanadium for use in flow batteries. StorEn is a pioneer in this industry. "- Dr. Ted Roberts
The work of Dr. Ted Roberts has received several international awards for innovation (IChemE Water Innovation Award, IET Innovation Award and ACES European Academic Enterprise Award). He is the owner of 23 granted patents, has filed a further 8 patent applications and published more than 100 articles in international journals.
About the University of Calgary
The University of Calgary is a global intellectual center in Canada's most entrepreneurial city. In our spirited, high-quality learning environment, students thrive in programs rich in research, hands-on experience, and entrepreneurship. Our strategy results in us being recognized as one of the top five research universities in Canada and engaging the communities we serve and lead. This strategy is called Eyes High and is inspired by the university's Gaelic motto, which translates as "I will lift my eyes". For more information, see ucalgary.ca/eyeshigh. More information is available at ucalgary.ca. Stay up to date with the University of Calgary headlines on Twitter @UCalgary. For details on faculties and how to reach experts, visit our media center at ucalgary.ca/mediacentre.
Via the Clean Energy Business Incubator Program at Stony Brook University
The Clean Energy Business Incubator (CEBIP) program at Stony Brook University, funded by the New York State Energy Research and Development Agency (NYSERDA), has been operational since October 2011 and provides support and resources to developers of renewable and clean energy technologies . Through the expertise, business acumen and technological resources of the CEBIP management team, advisory board, researchers from Stony Brook University and other extensive partnerships, CEBIP helps bridge the gap between innovation and market, and supports entrepreneurs in development and commercialization clean energy technologies. CEBIP provides resources for clean energy innovators, including mentoring at various stages of business development, guidelines for business and strategic plans, and assistance in preparing and finding funding opportunities. CEBIP's goal is to develop a successful clean energy economy in Long Island that will create high-paying "cleantech" jobs and industries in Long Island and New York State.
About StorEn Tech
StorEn Technologies aims to combat climate change and close the gap in the transition to renewable, efficient energy through patent pending, innovative and inexpensive energy storage.